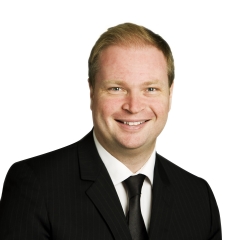 Charles-Edouard Castella
Joining the firm in 2007, Mr. Castella manages the Central and Eastern Europe and Turkey real estate retail portfolio at ÆRIUM.
He's monitoring assets development, restructuring or disposals, and completed over a billion euro in structured financings and acquisitions in those markets since 2010.
He previously worked at Archon Group France and STAM Europe where he managed Credit Suisse and Allianz real estate assets in Paris. Following a collaboration with LBREP in London, Mr. Castella then joined the ÆRIUM Group.
Mr. Castella received a Post-Graduate Master's degree in International Finance Management at the Business school of Management (IAE Aix) and an MA in Economics at the University of Provence III.