24 Savile Row, London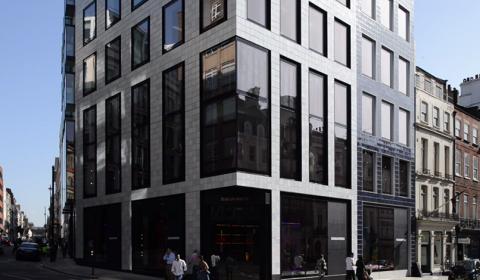 Located in the heart of Mayfair, 24 Savile Row provides 20,000 sq ft of offices and 8,000 sq ft of retail space, which is let to the Italian luxury clothing designer Dsquared2. Designed by the renowned architectural firm EPR, the striking building exhibits a unique gazed façade created by ceramic artist Kate Malone. This building is a piece of art; it is a tritbute to Savile Row's tailoring heritage, clad in 10,000 hand glazed ceramic tiles and positioned on a decorative sand-cast bronze plinth.
View the website for more information: http://www.24savilerow.com/
24 Savile Row / EPR Architects from Stephenson / Bishop on Vimeo.